Beyond KPI's: How to Ensure Women are Heard and Valued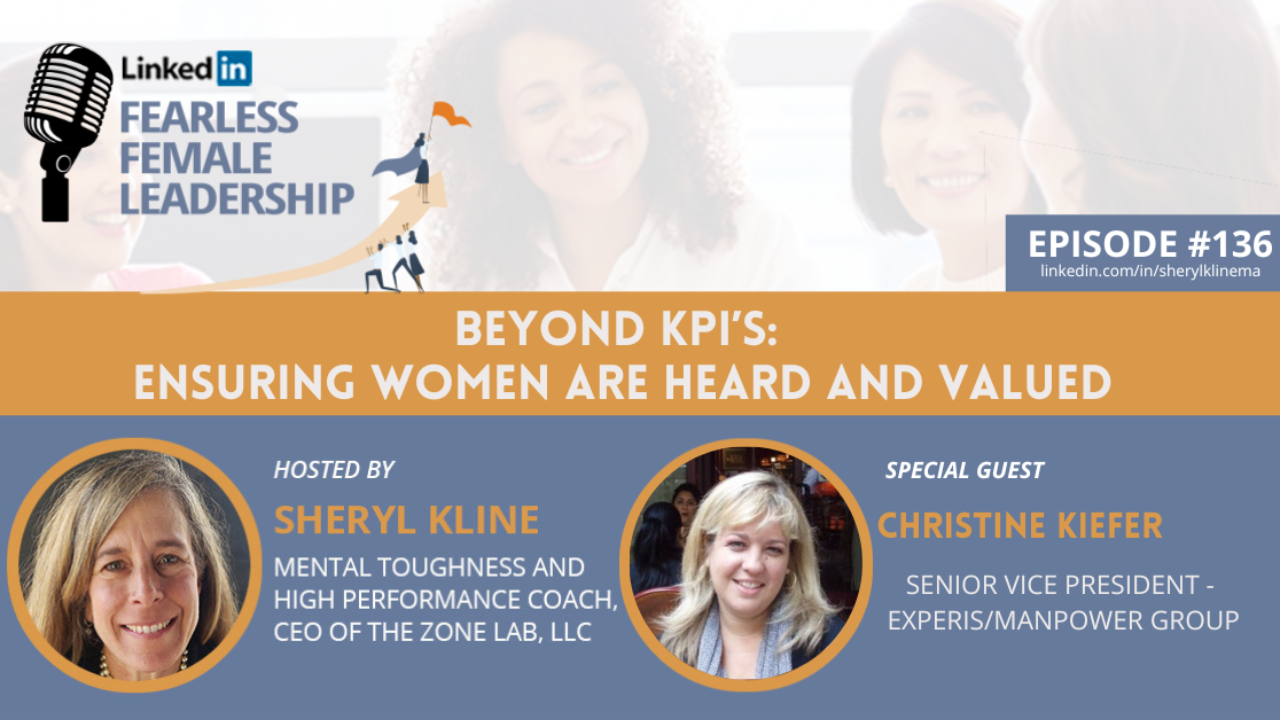 Christine Kiefer, Senior Vice President at Experis/Manpower Group, embodies the qualities of adaptability, inclusive leadership, and dedication to excellence.
In this interview, Christine dives into the challenges she has encountered, the transformative moments that have shaped her remarkable career, and the profound importance of fostering diversity within organizations.
KEY TAKEAWAYS
KPIs Don't Always Reflect Satisfaction: KPIs (Key Performance Indicators) may show success on paper, but they don't necessarily reflect client or employee satisfaction. Sometimes, despite meeting KPIs, clients may not feel they are receiving the expected value. (Timestamp: 16:05)
Importance of Sponsorship for Women: Sponsorship, which actively supports and promotes individuals, is crucial for women's career advancement. Having a mentor is not the same as having a sponsor, and many women feel they lack sponsorship opportunities. (Timestamp: 19:07)
Benefits of Diverse Leadership: Companies with diverse executive teams, including women in leadership roles, are 21% more likely to be profitable. Diverse leadership brings a variety of perspectives and ideas that contribute to better decision-making and profitability. (Timestamp: 26:01)
Listening to Employee Needs: Listening to what employees, including women and women of color, want and need is essential. Providing flexibility, such as hybrid or remote work options, can help attract and retain diverse talent. It's crucial not to roll back the clock on management styles. (Timestamp: 29:35)
Mismatch Between KPIs and Employee Sentiment: Companies should look beyond KPIs and conduct listening sessions or employee surveys to understand the potential mismatch between metrics and how employees feel. This feedback can help adapt interactions with the workforce and leverage the diverse talent within the organization. (Timestamp: 33:56)
Listen to Sheryl's interview with Christine Kiefer above... or download the transcript.